In the current complexity of socioeconomic systems, malnutrition is causing cascading effects on pathways to achieve Sustainable Development Goals (SDGs). Malnutrition, which refers to overnutrition, undernutrition, and hidden hunger, results from unsustainable food systems.
Out of 17 SDGs, at least 12 are directly associated with nutrition. It is now well-established that the 2030 agenda cannot be fully realized unless considerable investments, technological solutions, and suitable policy interventions are implemented to tackle malnutrition, also referred to as a triple threat.
Climate change is having a drastic impact on agricultural land and livestock productivity, and it is estimated that by 2050, yields of coarse grains, oil seeds, wheat, and rice will have decreased by 17%. It will only become more difficult to feed the world's growing population with nutritious meals as time goes on. According to the SDG progress report of 2021, globally, two billion people are malnourished, putting one-third of the world's population at risk of health complications.
Research has shown that SDG 12, which aims to ensure sustainable consumption and production patterns, is being significantly undermined as societies face a threat of overnutrition resulting in obesity and non-communicable diseases. It is essential to note that obesity is no longer restricted to high-income communities, as unbalanced dietary habits are also becoming prevalent in lower-income and rural households. Moreover, overnutrition causes more deaths as compared to undernutrition. This situation directly sabotages the progress to achieve SDG 3.8, which focuses on good health and well-being.
The unsustainable dietary patterns also impact SDG 2.2, which attempts to end all forms of malnutrition by 2025, and SDG 2.4, which focuses on sustainable food production by 2030.
The covid-19 pandemic had cascading effects on the progress of SDGs 8 and 9, which denotes decent jobs for all and the development of resilient infrastructures. The lack of sustainable and resilient economic means pushed around 132 million people towards chronic undernourishment and hidden hunger.
The situation was already dire in 2019 because approximately 690 million people worldwide experienced hunger. Undernourishment and hunger often threaten the most vulnerable sections of society, directly highlighting the discrepancies in achieving SDG goal 1 to end poverty. Currently, 149.2 million children under five suffer from stunting, and roughly 45% of child mortality occurs due to malnourishment. These numbers seriously undermine SDG goal 3, which aims to achieve healthy lives and well-being for all age groups.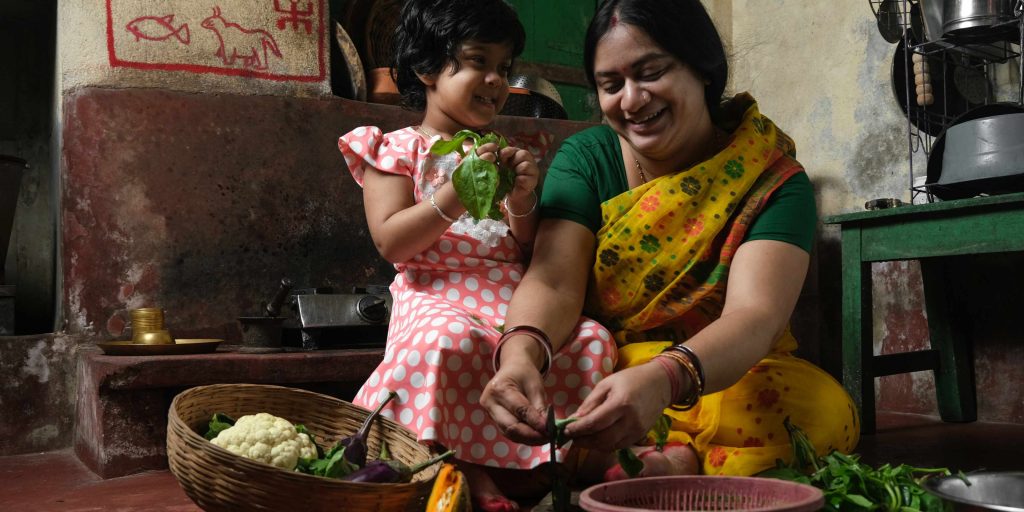 Likewise, women and girls in developing countries often adopt low-quality dietary patterns and lack access to nutritious food due to gender bias. This leads to hidden hunger that undermines SDG 5 to achieve gender equality and SDG 10, which focuses on reducing inequalities.
In conclusion, social scientists have highlighted the need to avoid working in sectoral silos and develop cross-cutting approaches and coordination mechanisms at all levels to realize the SDGs.
How BioAnalyt is helping to achieve sustainable food systems
BioAnalyt's iCheck devices have been developed to make food testing quicker, mobile, and cheaper, which is one of the essential requirements for impactful fortification programs to tackle malnutrition. At BioAnalyt, we have also developed iCheck Connect, a digital platform designed to analyze and visualize quality control data and measurements from any iCheck device.
A pilot project with Nutrition International and FORTIS exploring and testing the usability of iCheck Connect is also underway. In this project, the iCheckConnect software is used to generate and save data from fortified oil producers and food inspectors in Pakistan as part of their quality control and monitoring process. The idea is to provide instant access to fortification data for relevant stakeholders across all levels, which can then be used for improved decision-making. Development of the iCheck Connect platform is supported by the World Food Program Innovation Accelerator and BMGF.
BioAnalyt's synergies are also expanding in cooperation with TechnoServe and their  Micronutrient Fortification Index (MFI) platform launched with the food industry in Nigeria. BioAnalyt will continue to expand its collaborations on automated connectivity to other data platforms, such as FortifyMIS (led by GAIN and FFI), PalmATrack (led by Millhouse), and the Global Fortification Data Exchange (GFDx). That will provide the stakeholders with the correct data at the right time to make the best decisions for successful fortification programs.