By Holly McKee, published on 31st March 2016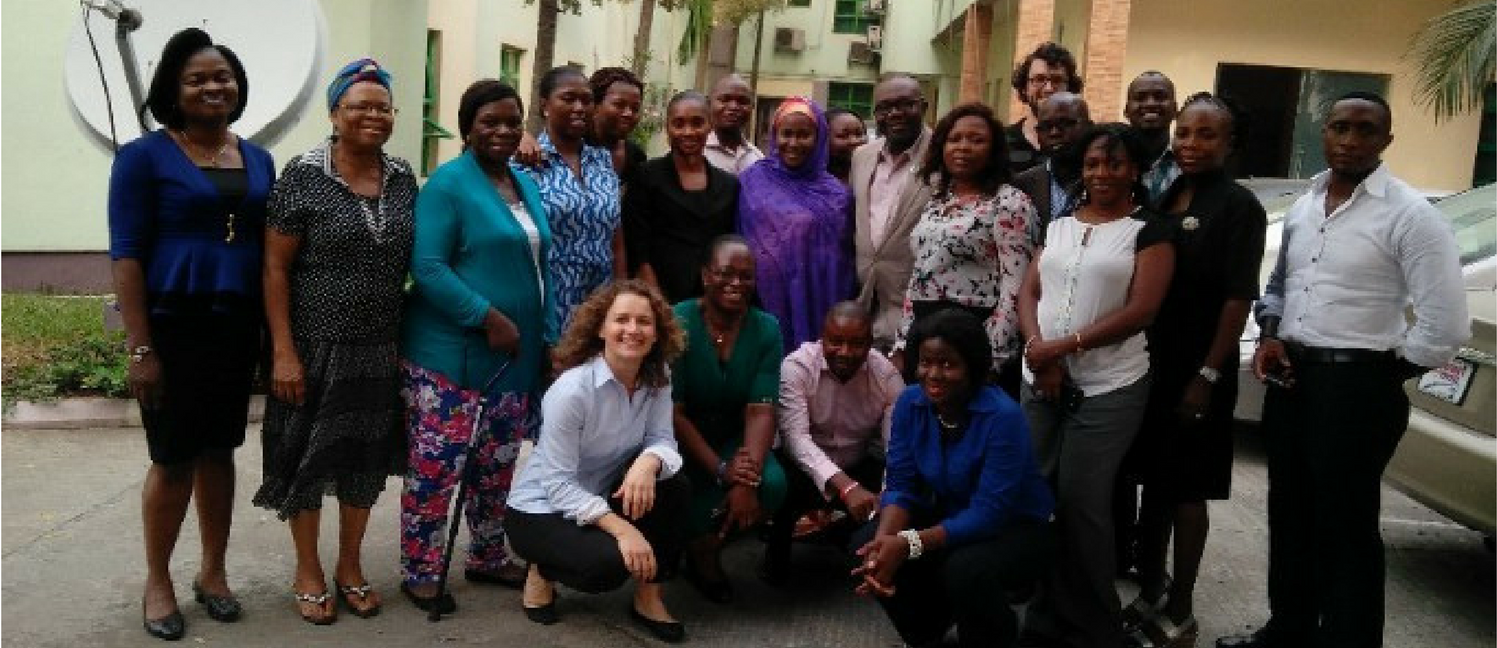 On February 1-4, the National Agency for Food and Drug Administration and Control (NAFDAC) with support from UNICEF Nigeria hosted a 4-day training focused on effective systems in the monitoring of fortified foods. The workshop in Lagos, Nigeria brought together 27 stakeholders from government, international NGOs as well as industry. 
A country with a population of over 170 million and the largest economy in Africa, Nigeria also ranks 14th in a global assessment of under-five mortality rate with vitamin A deficiency affecting every 3rd child. "Micronutrient deficiencies are an enduring problem within Nigeria, with pregnant women and young children disproportionately affected" said Pragya Mathema, nutrition manager at UNICEF Nigeria. "The large scale food fortification program holds incredible potential for improving the nutritional status of the population, yet this potential will not be realized until adequately fortified foods are reaching the majority of dinner tables around the country," he adds. Food fortification – the addition of essential micronutrients (vitamins and minerals) to staple foods has been recognized as one of the most cost effective interventions in combatting malnutrition and consequently child mortality. Nigeria mandated the fortification of selected food staples – wheat flour, maize flour, sugar and vegetable oil – with vitamin A, iron and other micronutrients as early as 2002.
Despite being a straight forward solution, the implementation of food fortification is often challenging and can take some time, demanding collaboration between industry, civil sector and government. For industry, fortification can imply modifying the production process, acquiring dosing equipment for vitamin premix, and changing the packaging to indicate the new ingredients and nutritional value of fortified products. However, once fortification is running, the final additional cost is negligible – adding only 0.3%-2.3% to production costs, according to industry experts. For the government, the implementation of food fortification means allocating human resources, training inspectors how to support and control the industry, building additional analytical capacity for micronutrients, and ensuring that imported foods comply with national fortification standards.
NAFDAC and UNICEF organized the training with the aim of addressing these issues: "The 4-day training in Lagos served as a great opportunity to enhance national capacity around food fortification monitoring. The training reinforced how important it is for inspectors to understand all aspects of the fortification program; from internal quality control and quality assurance to regulatory audits and sample analysis", said Henry Mark, nutrition specialist at UNICEF Nigeria.
The training was led by Dr. Anna Zhenchuk, Technical Director at BioAnalyt. "When I started doing trainings in 2012, I focused solely on hands-on experience with the test kits used for micronutrient analysis (iChecks). However, I learned with time, that in order for the measurement to have an impact, the scope of the training needed expanding. Now, these trainings take days and have a full systems approach: we cover technical aspects of food fortification such as auditing, inspection, sampling, analysis, data interpretation, records as well as enforcement and impact studies. All are needed to ensure that adequate food fortification happens."
"Following the Arusha declaration, there is real momentum in Nigeria to drive fortification activities forward. UNICEF has supported the Government and partners to develop a joint declaration to accelerate the attainment of our goals and ensure the potential benefits of the program are realized," adds Mathema. Local stakeholders are picking up on the momentum – Dangote together with the Bill and Melinda Gates Foundation has committed $100 million to improving nutrition, including fortification of staple foods with essential micro-nutrients using a community based approach. Industry is the key here, as it is food producers that deliver the fortified foods to the population while the government's role is to create an enabling environment through technical support and import controls. As Henry Mark said "The training will take us a step closer in our pursuit to achieve universal access to fortified foods in Nigeria."