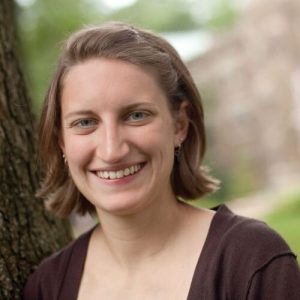 Corey, our Head of Strategic Initiatives, was born and raised in Erie, Pennsylvania in the United States. Erie is a small, industrial city located on the shores of Lake Erie, one of the five Great Lakes between the eastern United States and Canada. Historically, like many other cities along the Great Lakes (such as Buffalo, Cleveland, Detroit, and Chicago), Erie was originally inhabited by Native American tribes and played a strong role in the trading routes of the first European settlers. Later, these cities became hubs for industrialization, with their iron and steel manufacturing, and as hubs for the first railroads that crossed the country. Today, Erie is loved by its inhabitants for its summers and sunsets at Presque Isle State Park, a peninsula that juts into Lake Erie and has 34 km of recreational trails for hiking and cycling, 13 sand beaches for swimming, and a marina for boating. The beautiful summers more than make up for the harsh winters; Erie is known as one of the snowiest cities in the United States and Lake Erie regularly freezes over, allowing strong, icy winds to blow through the city all winter.
Corey's family has lived in Erie for at least four generations and she is grateful to have many memories growing up with all her grandparents, aunts and uncles, cousins, and the other extended family nearby to celebrate birthdays and other holidays. Her family never needed an excuse to gather together for picnics!
After her high school years, Corey left Erie to start her university studies. She received a Bachelor's degree in Chemical Engineering from Lehigh University in Bethlehem, Pennsylvania, another small, industrial city closer to Philadelphia and New York City. During her studies, she participated in Lehigh's Global Citizenship Program, which provided the first taste of international travel and using her skills in service to the global community. Upon graduation from Lehigh, Corey began her first job in the pharmaceutical industry, researching new drug products and working with manufacturing sites to scale up their production and develop control systems to ensure quality.
The urge to travel and serve the world in a bigger way never left, however, and after a few years, Corey left the pharmaceutical industry to pursue a Graduate Course in non-profit management and a Master's of Public Health degree focusing on global health policy. During her Master's studies at George Washington University in Washington DC, Corey had the opportunity to spend 6 months studying public health in Bangladesh, where she focused her attention on issues of food safety and health among street food vendors in the busy capital city of Dhaka, followed by an additional 4 months in an internship position with the World Food Programme Nutrition Division, where she focused on developing a food fortification strategy. These experiences jump-started her career in food and nutrition, where she spent nearly a decade consulting and working with several organizations, such as WFP, GAIN, Food Fortification Initiative, and Iodine Global Network, building technical expertise in food fortification and QA/QC practices while supporting over 40 countries.
In 2019, Corey began working at BioAnalyt as the Head of Strategic Initiatives. In this role, she supports the BioAnalyt team in strategic planning and advising for many of the new projects BioAnalyt is embarking on, including iCheck Connect and iCheck Anemia. She interfaces with strategic and investment partners on these projects, such as the Bill and Melinda Gates Foundation and the World Food Programme Innovation Accelerator. She also provides technical expertise when needed on partner and customer calls to accelerate fortification efforts and sits as part of an advisory team led by the Gates Foundation to develop digital QA/QC platforms in India, Bangladesh, and Nigeria.
Outside of work, Corey enjoys reading, cooking, and outdoor activities such as swimming, hiking, and kayaking. She and her husband moved back to their Erie hometown in 2015, and love spending time at the lakefront, meeting friends and family for meals, volunteering in their community, and escaping the cold for some travel when they can!