"How can we work collaboratively across the food value chain, beginning with supplier input and other players, and have lasting and sustainable systems?"
"What can we do to encourage the small-scale industry to participate in the fortification programs?"
"What are the experiences around improving food fortification quality, given the innovations and strategic partnerships?"
"How can we harmonize the testing methods?"
"From the government side, what strategies have been implemented to ensure the coverage of target populations with nutritious food at a national level?"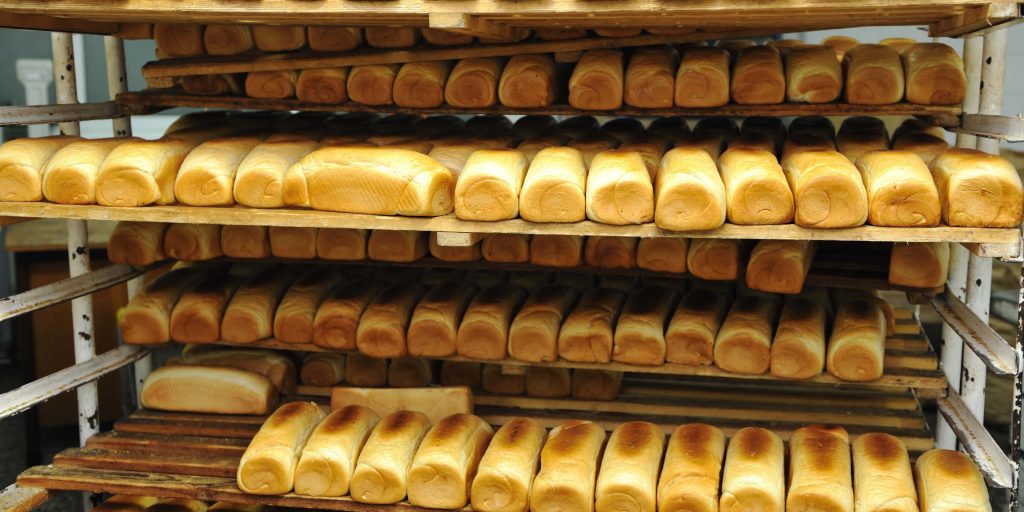 These are some of the questions raised and discussed at the motivational workshops to improve the fortification landscape and facilitate stakeholders in times of food and nutrition insecurity.
These workshops were organized this week by TechnoServe as a part of its Technical Assistance Accelerator Program (TAAP) in Kenya, Nigeria, and Tanzania.
Being a strategic partner of TechnoServe, BioAnalyt participated as one of the speakers on the panel titled 'The role of strategic fortification partners in food nutrition and fortification excellence' in Kenya.
The fortification industry continues to face challenges exacerbated by numerous global crises. Some of the key problem areas in the sector revolve around the availability of quality premixes, efficient and cost-effective testing methodologies, harmonization of data, general awareness of the consumers, and lack of a level playing field for producers who do fortify their products as compared to those who don't.
Call for a level playing field for millers
One of the recurrent themes highlighted during these motivational workshops was the need to provide a level playing field for millers and other staple food producers regarding fortification.
According to Paloma Fernandes, Chief Executive Officer at Cereal Millers Association (Kenya), there is a lot of fatigue in the fortification industry.
'Those who are fortifying and those who aren't are expected to put a product on the shelf at the same price, she said.
'We are telling our millers to keep putting in the same energy day in and day out, and yet we are not seeing the results or the recognition of those making an effort to invest in machinery and in personnel,' she added.
According to Fernandes, there is a need to recognize and incentivize those who are making an effort that can potentially engage many more people in the food industry, which is already very competitive.
The experts also highlighted the need for governments to take initiatives to improve the capacity of medium and small-scale millers who do not have the technology or the personnel to fortify their products.
Premix quality
Deliberating on the challenges and dynamics of ensuring premix quality in the context of inflation and supply chain issues, Ken Nyaga, chairman of the United Grain Millers Association (UGMA), added that the only way to know if a premix is suitable is by thoroughly analyzing not some but all the micronutrients that should be present in a sample.
'Ideally, you can do this by using accredited laboratory testing methods that are proven to be reliable. There is a need for sellers of these premixes to create an association and apply the same code of conduct that we have within our association', Nyaga added.
'There are misunderstandings with regards to the analysis methods, so another recommendation to the milling industry is to rely on trusted brands you have worked with for a long time. This particular area needs focus and more planning', Nyaga said.
Data & Digitalization
Another key takeaway from the workshop is to improve the digitalization process, generate and maintain data, incentivize millers to share the data, and put appropriate data protection mechanisms in place. According to experts, harmonizing testing methods can increase compliance by approximately 15 % in the food industry.
Consumer behavior and perceptions
One of the biggest concerns and areas that need to be worked on is consumer perception and education on the importance of putting fortified foods on the table.
'When it comes to shortage of grain, I think we didn't realize how serious it can be in terms of more people going back to the informal sector to buy their own maize, get it milled it at a small processing unit', said Fernandes.
'There is an issue with perceptions and behaviors as well. Many consumers prefer getting flour this way because they are not worried or aware of the possible toxins or if the meal is fortified. Consumers are simply concerned about putting the meal on the table, she added.
In context to consumer behaviors and data, the industry representatives and experts also said that since people are moving away from traditional staple foods and adapting new dietary patterns, the food and fortification industry should also keep up with these changes and make sure that other, newer types of foods are also fortified.
Where do we fit in
At BioAnalyt, we have developed rapid testing solutions enabling quick on-the-spot micronutrient testing. Our iCheck devices are portable test kits that are designed specifically to deliver lab-quality vitamin analyses at the production line, saving considerable cost and time. By taking the lab to the sample, we aim to take the complexity out of the measurement and testing procedures. In collaboration with our partners, we enable the improvement of nutrition along the value chain.
We are also involved in the development and pilot testing phase of a web and mobile application called the iCheck Connect.
iCheck Connect allows the transfer of measurement results on the level of micronutrients in fortified foods from iCheck devices to smartphones, tablets, or computers. The app then provides categorization, visualization, and interpretation of data, as well as further integration of data into national and international monitoring dashboards to facilitate real-time decision making