August 2022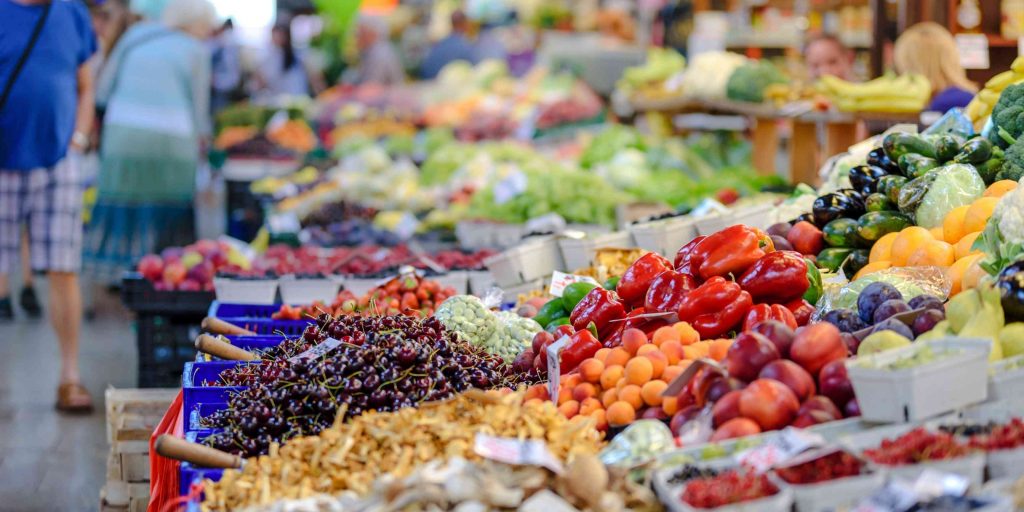 The ever-changing food consumption trends are obscuring the hitherto understanding of factors leading to malnutrition. Now, within the same country, neighborhood, or even household, different dietary habits and patterns are being observed.
It is well established that the availability and consumption of healthy food are on the decline worldwide, especially in low-income regions. This has resulted in double burden of malnutrition with under and over-nutrition occurring simultaneously across different cultures and dietary habits.
At the same time, in low and middle-income countries, wealthier and urban individuals are transitioning towards the consumption of more processed, salty, and sweetened food and moving away from traditional diets. For example, 33% of the population in Rwanda is undernourished due to inadequate diets, resulting in more overweight children than the stunted and wasted.
These emerging complexities call for a renewed understanding of pathways leading to malnutrition. Therefore, the need for effective and innovative data generating technologies and procedures has become all the more pertinent. Furthermore, an improved understanding of dietary patterns, along with the nutritional value of the food in context to socio-economic groups, is also one of the essential determinants in developing successful nutritional interventions and policies. 
Critical evaluation and performance indexes on malnutrition continue to establish that more people are going by without healthy meals every subsequent year. Despite some variations, no region has been able to achieve healthy dietary patterns, and the progress in this regard has been too slow. This means that the SDG target 2.2 to end all forms of malnutrition by 2030 will not be met because efforts to reduce malnutrition have been too little and too slow.
The overarching effects of the Covid-19 pandemic and Russia's war in Ukraine have also moved the progress further away from its planned course of action. As a result, currently available data-driven policy interventions are still at the risk of being inadequate and ineffective in their implementation.
One of the significant problems with the digitalization of food systems data is the lack of systematic monitoring of food consumption patterns that aren't given due consideration and importance. In addition, governments and relevant food monitoring authorities generally do not have homogeneous data collection systems.
Even when data is collected, it remains fragmented and temporally static in sectoral silos. Moreover, these data sets are further fragmented due to the several different models used for their evaluation across different regions, limiting their interpretation and effective use on the ground.
Similarly, these issues are further compounded due to the equally complex nature of global food supply chains, making it all the more challenging to assess emerging consumer patterns and requirements effectively.
But the silver lining and a clear opportunity amidst these issues is perhaps the rapid evolution of food supply chains that allows the adaptation of new technology from production to management and delivery of products. Today, food suppliers can use technology to continuously monitor and sell at least affordable healthier and safer food products while saving costs throughout the supply chain.
Now the onus is on the respective governments and food industries to adopt innovative digital systems and tools for dietary data collection that is easy to use and allows for more detailed data generation. This, in turn, can lead to better insights into dietary patterns on different levels. 
BioAnalyt is currently involved in the developing and pilot testing phase of one such digital innovation project titled iCheck Connect.
It is a web and mobile application that allows transfer of measurement results on the level of micronutrients in fortified foods from iCheck devices to smartphones, tablets, or computers. The app then provides categorization, visualization, and interpretation of data, as well as further integration of data into national and international monitoring dashboards to facilitate real-time decision making Our customers – The users of iChecks – are producers of fortified or enriched foods, feed and premix producers, researchers, government monitoring agencies, and NGOs. To further facilitate relevant and secure primary data generation we are developing next generation of field-friendly testing hardware for nutritional status of foods as well as relevant health indicators in the population. Get more information by downloading our flyer.
We are working on this project with an ecosystem of partners that include Nutrition International, Global Alliance for Improved Foods, WFP Innovation Accelerator, Technoserve, DSM, BASF, Sanku, Mühlenchemie/SternVitami, Accenture and Piramal.  The goal is to be able to implement more competent and dynamic nutritional interventions driven through real-time data sets. Stay tuned for further updates on our exciting hardware and software developments and pilot projects.
Refrences: