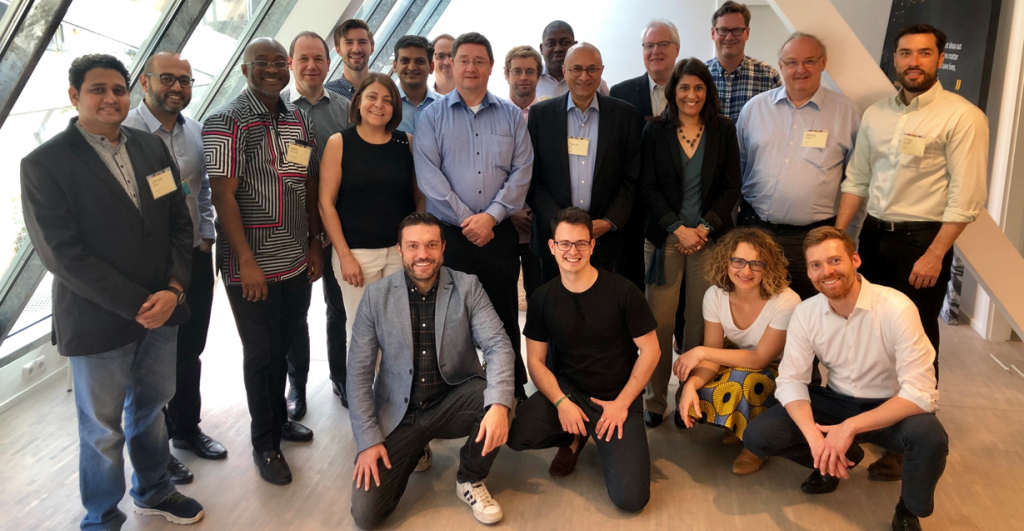 In late April 2019, BioAnalyt participated in a challenge Food Fortification Quality Workshop hosted by the Bill & Melinda Gates Foundation and WFP Innovation Accelerator in Munich, Germany. The goal of the workshop was to critically assess the root causes of failure in the quality of fortified foods and brainstorm innovative solutions to overcome these challenges.
The workshop used a design-thinking format, which helped the group to develop a collective understanding and converge on solution spaces to improve impact.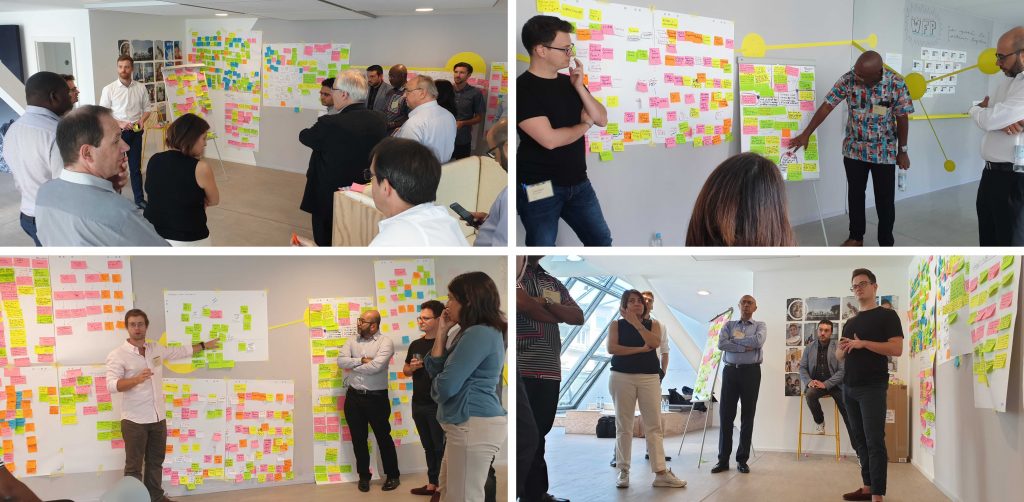 Participants brainstorm key challenges and solutions in a design-thinking workshop. 
The challenges and opportunities at each step of the fortification value chain where explored in detail by the 20 participants, that included GAIN, UNICEF, WFP, Technoserve, FFI, BASF, DSM, Hexagon, Piramal, Mühlenchemie, Just. Next steps where defined by deeper exploration root causes and the underlying opportunities phrased as 'How might we' statements. BioAnalyt's Dr. Anna Zhenchuk participated in this workshop and provided critical thinking around challenges faced in lab capacity and food testing as well as data management and communication.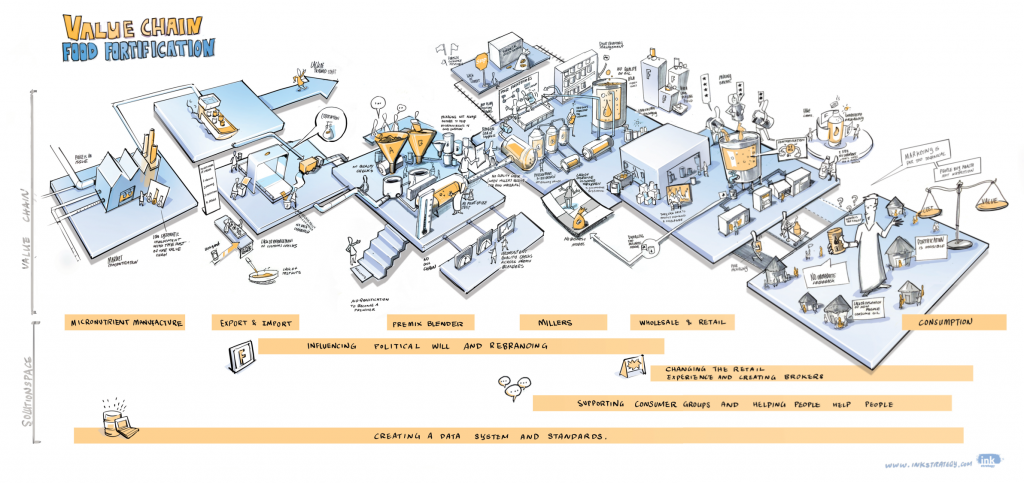 The workshop concluded with the key 5 bold steps that need to take place along the food fortification value chain:
Agreement to form a multi-stakeholder consortium.
Development of a joint private-public funding model.
Assessment of the status quo to identify global best practices in data systems and standards implementation.
Develop a tool-set and set of data, software and hardware standards to engage the broader technology community.
Launch as cross industry initiative to capture quality data on one common platform that is integrated with payment transactions, starting with one country/one vehicle.
You can read the full workshop report here. BioAnalyt will be contributing to capturing  quality data with our Connected iCheck and local training centers. We look forward to sharing more details of new alliances and solutions soon!