October 2019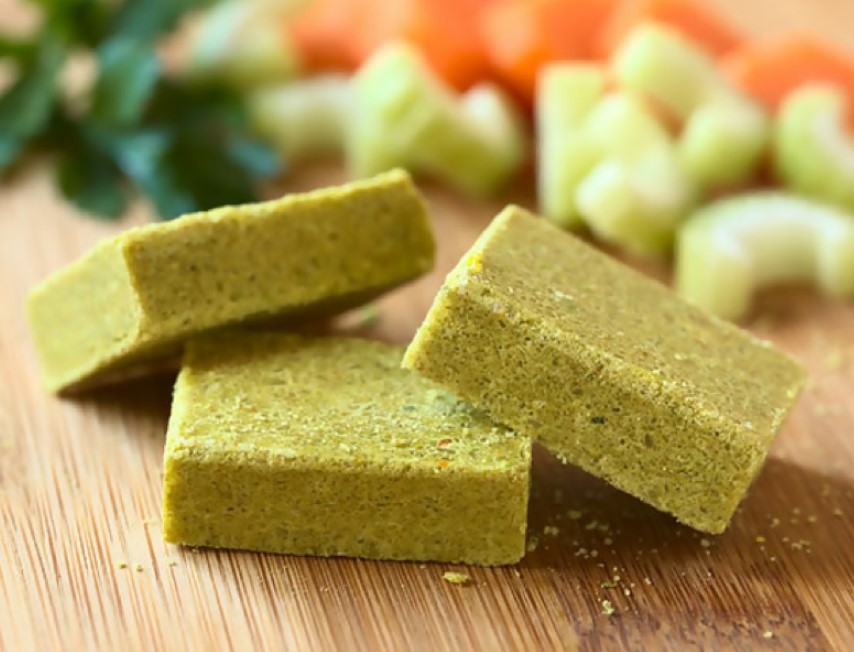 Bouillon Cubes are popular and inexpensive seasoning ingredients with wide usage across Latin America, Africa, and Asia. In Nigeria alone, over 100 million bouillon cubes are sold per day and recent studies indicate that over 95% of West Africans consume bouillon cubes on a daily basis. Their high consumption among populations and their industrially processed nature make bouillon cubes an excellent vehicle for delivery of nutrients to consumers via food fortification. Current producers of fortified bouillon cubes add iodine primarily in the form of iodized salt, iron, and/or vitamin A, which can support the nutritional needs of the billions of people suffering from iron deficiency anemia, vitamin A deficiency, and/or iodine deficiency.
You can use iCheck Iron and iCheck Fluoro to measure iron and vitamin A levels,respectively, in bouillon cubes, while iodine levels can be controlled with iCheck Iodine in salt before it is mixed with other ingredients during bouillon cubes production. For iron analysis, bouillon cubes must be first solubilized in hydrochloric acid, while for vitamin A analysis, bouillon cubes must be solubilized in heated water before injecting the sample into the iCheck vials. For iodine analysis, the standard sample preparation protocol for analysis in salt can be applied.
Here at BioAnalyt, we have compared results with iCheck to those of traditional laboratory methodologies to ensure the reliability and accuracy of measurements. iCheck methods were compared to mass spectrometry (ICP-MS) reference methods for iron, iodometric titration for iodine, and expected concentration in vitamin A spiked bouillon cubes. For each of the three iCheck methods, precision, measured as the relative standard deviation, ranged from +/- 2.5% to 9%. Nutrient recovery ranged from 90-112% as compared to reference methods. This indicates good correlation with reference methods and shows iCheck can perform similarly, while still providing results more easily, faster, and at 10% the cost of conventional lab methods.
Download our application paper here to learn more. As always, the BioAnalyt team is on stand-by to answer your technical questions, provide product support, or assist you with ordering iChecks and test kits. Contact us today!