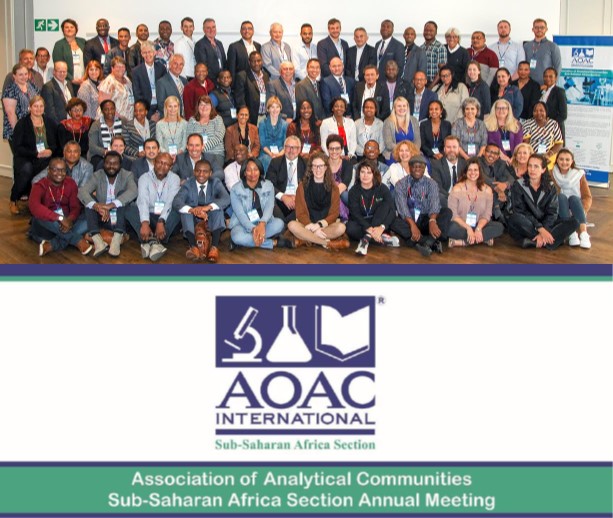 November 2019
BioAnalyt participated in the 2nd Annual AOAC Sub-Saharan Africa Meeting in Cape Town, South Africa on the 5-8 November 2019. The meeting's theme was around harmonizing testing standards as critical to free trade of safe food in Africa. The meeting program focused on building the fundamentals of testing, analytical methods alignment and harmonization, and present and emerging food safety issues to identify the most critical analytical methods development needs for the African Region.
The annual meeting opened with two learning days with speakers discussing analytical method validation, verification, alignment, and harmonization. Participants learned various approaches for method validation across chemical and microbiological food safety risk areas; discussed method fit-for-purpose and the importance of sampling and results qualification; and heard from experts on laboratory safety, control, and management. The following two days provided updates from partners related to analytical methods for regulatory compliance; challenges in testing and emerging food safety issues; and oral and poster presentations from young scientists.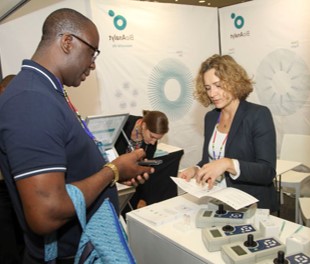 Dr. Anna Zhenchuk spoke about BioAnalyt's products and services for micronutrient testing in foods, introducing iCheck to the audience. BioAnalyt also had an exhibition booth where iChecks were demonstrated to attendees. It was exciting to be a part of the AOAC Sub-Saharan Africa section for the first time and we look forward to attending in the future to continue networking with partners and showcase iCheck to our African customers.
View the meeting program here.